the second wave
This graph shows the daily death rate country by country in the EU (and EFTA) countries as well as the UK (violet) and the USA (red).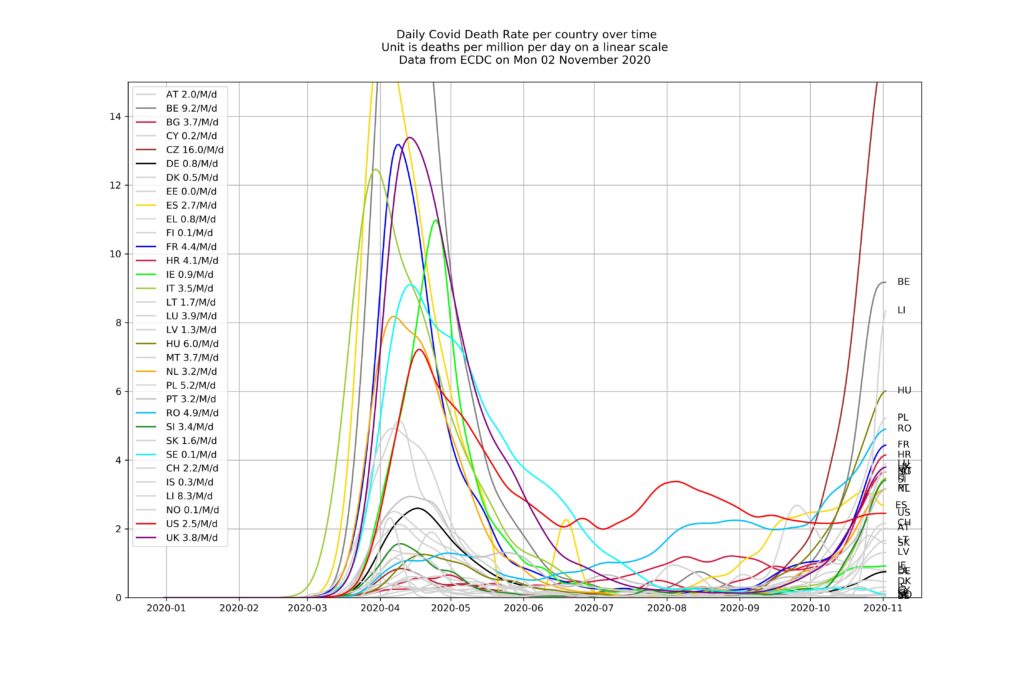 Any country above the 1.5 mark is at risk.
The Czech Republic is badly hit at 16 deaths per million per day. .
If the Eastern part of Europe was spared by the first wave, there is little difference between the Western countries (Belgium, France, Ireland, Italy, Luxembourg, the Netherlands, Portugal, Spain, Switzerland, and the UK) and the Eastern countries of the EU/EFTA.
The rebound can also be seen now on the cmulated graph of Western European Countries.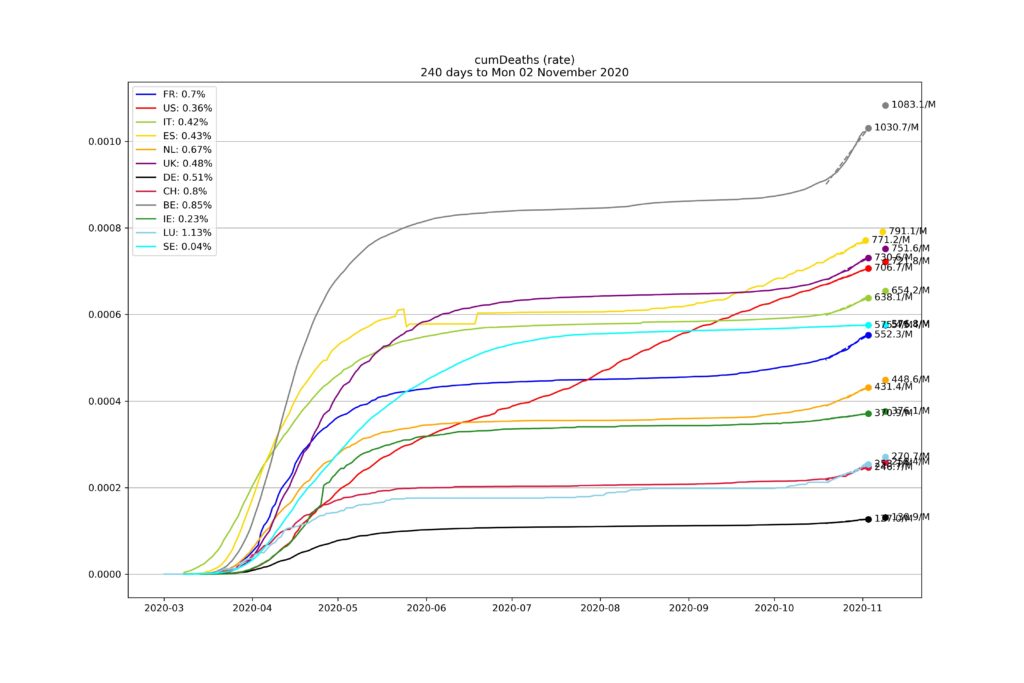 The rebound has started at the end of August in Spain and around Mid October in Belgium, the UK, Italy, France, the Netherlands, Luxembourg. the USA has not experienced any plateau, to date.
Europe had better managed the crisis than the US, until Mid October.
The pandemy has started in the USA two weeks after Europe. But the daily death rate has kept above 2 per million per day, which is above 720 per million per year, a signifiant death rate, since April 2020. The pandemy is out of control since mid October in Europe.